The Spectrum Organization is a non-profit, benevolent association committed to the wellbeing of the community. The organisation's ethos is inclusive, celebrating those things that make us all alike and human, by providing service options that are accessible and appropriate for all in our community. Service provision is person centred and holistic, a wellness model that seeks to build strength and capacity in the individual through service delivery and connection with the community. Spectrum provides a venue where all members of the community are welcome and where the capacity of the individual to make a valuable contribution to their community is recognised and facilitated.
Spectrum commenced operation as an employment service, formed by a sub-committee of the Redcliffe Special School's Parents and Citizens Association. At this time the local area offered a limited range of options for students with disabilities exiting the school system and the committee sought to establish a service focussed on extending these options. Spectrum Employment Service Association Inc. commenced service delivery in 1991, providing community based employment support services to people with disabilities in the local area. Over the 22 years of operation, the service maintained an ongoing commitment to facilitating sustainable, long-term employment opportunities with equitable remuneration for clients of the service.
In 1997 Spectrum's CEO facilitated the commencement of The Spectrum Organization Association Inc. to work in partnership with the employment service to provide an holistic model of service delivery to people with disabilities. Since this time, the organisation has grown to provide a range of community service options to support and engage the broader community. Spectrum uses its resources and the skills of its staff to target disadvantage in whatever form it may take and strengthen the sense of connectedness within the community.
Spectrum now boasts an extensive community centre in Lawnton QLD, with outreach service to the broader area extending north of Brisbane City to the Sunshine Coast. The community centre and scope of services currently includes:
A registered training organisation providing a range of accredited training. Spectrum operates professional training facilities for face to face training and hire to the public as well as offering a range of online training options;
A well resourced recreation and fitness centre including a large gymnasium and tennis courts focusing on a specialist wellness management model offering group fitness classes and personal training from exercise physiologists.
A disability support service offering a range of service options for clients including accommodation support, community access, life skill development, case management and family support.
In addition to these service streams, the organisation provides complementary professional supports including:
Spectrum
" Connecting the community "
The Spectrum Organization Association Inc. exists to benefit the community by supporting people experiencing disadvantage and promoting a cohesive and resilient community.
We believe that the strength of the community lies in its members, that all people have a role to play and can make a valuable contribution. With this in mind, Spectrum's commitment is to break down the barriers that may prevent people from working together and to foster a sense of belonging for all in the community.
The organisation operates services and undertakes projects that build capacity within the community to support and engage its members.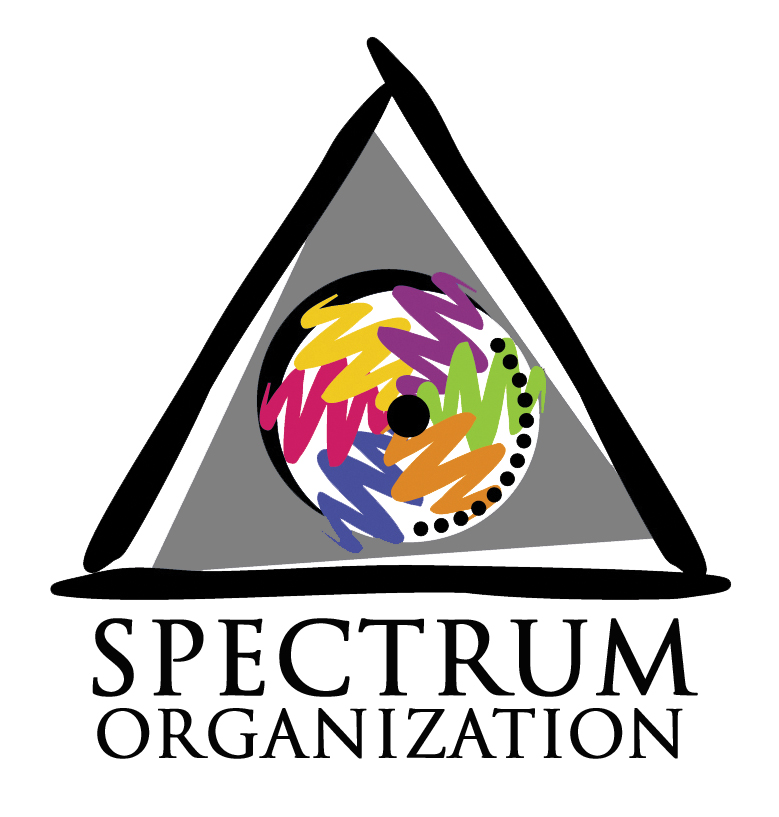 Spectrum main office and administration services are open for operation from 8:30am to 5pm Monday to Friday.
Please use the Contact Us page to send us a message.